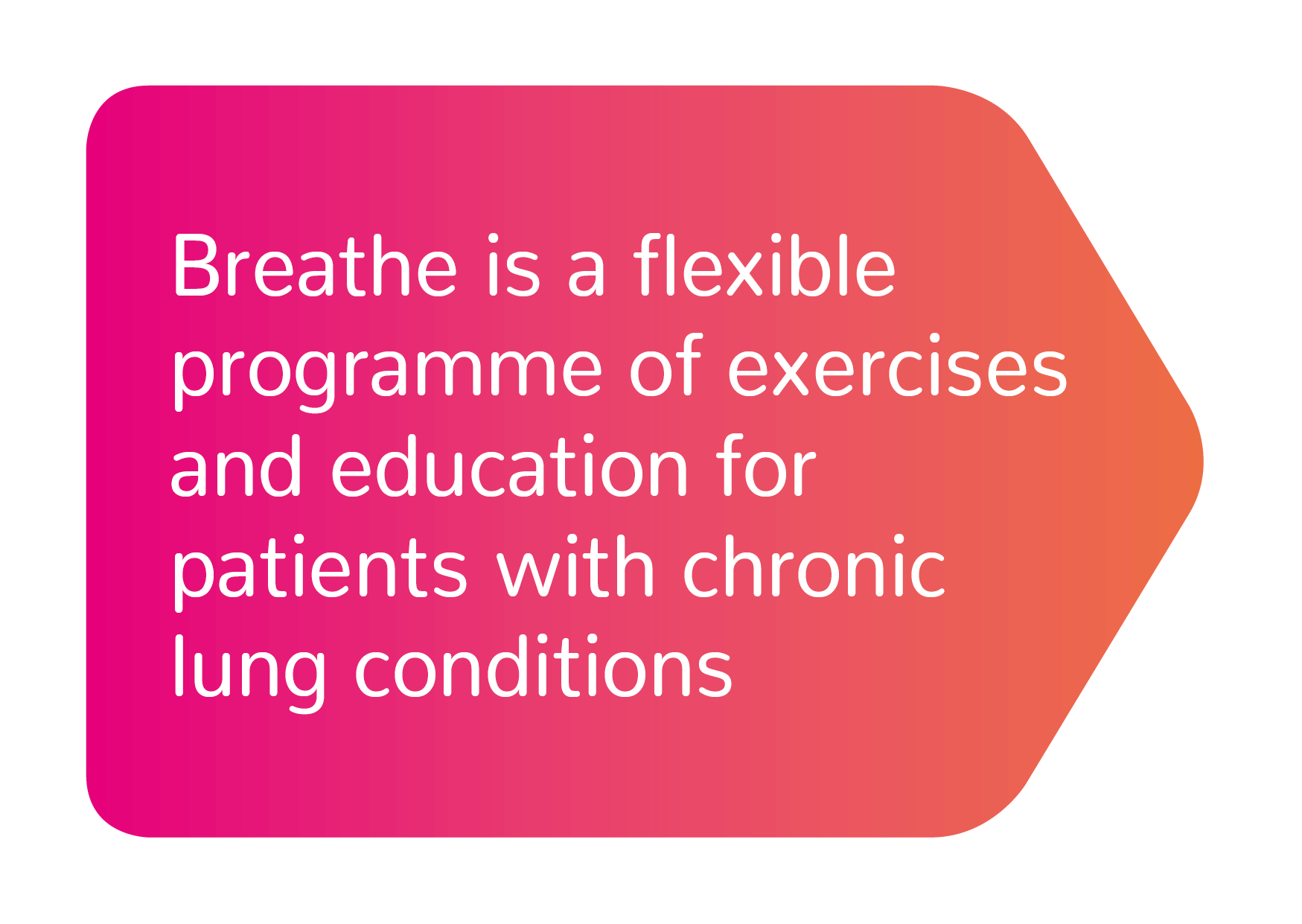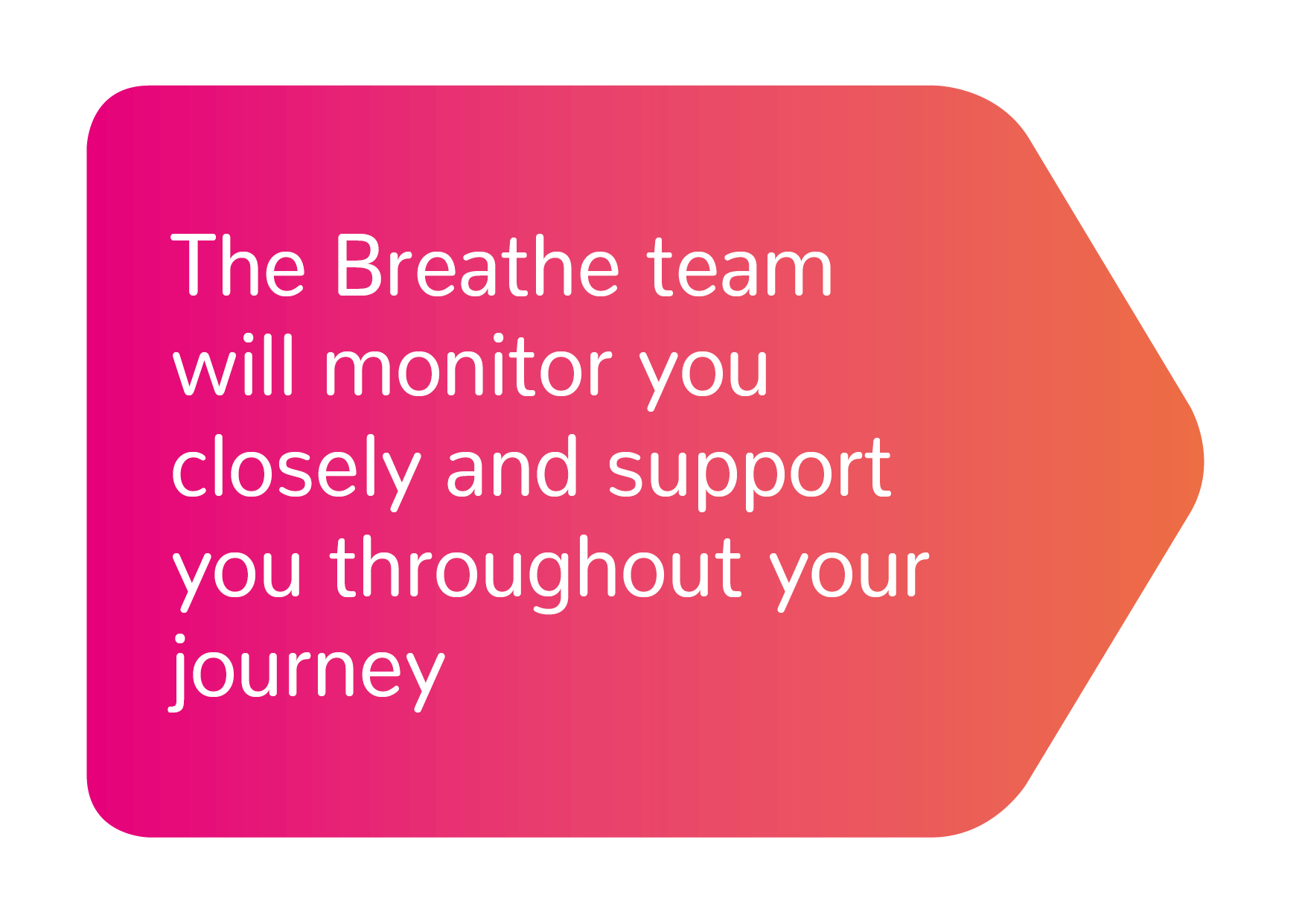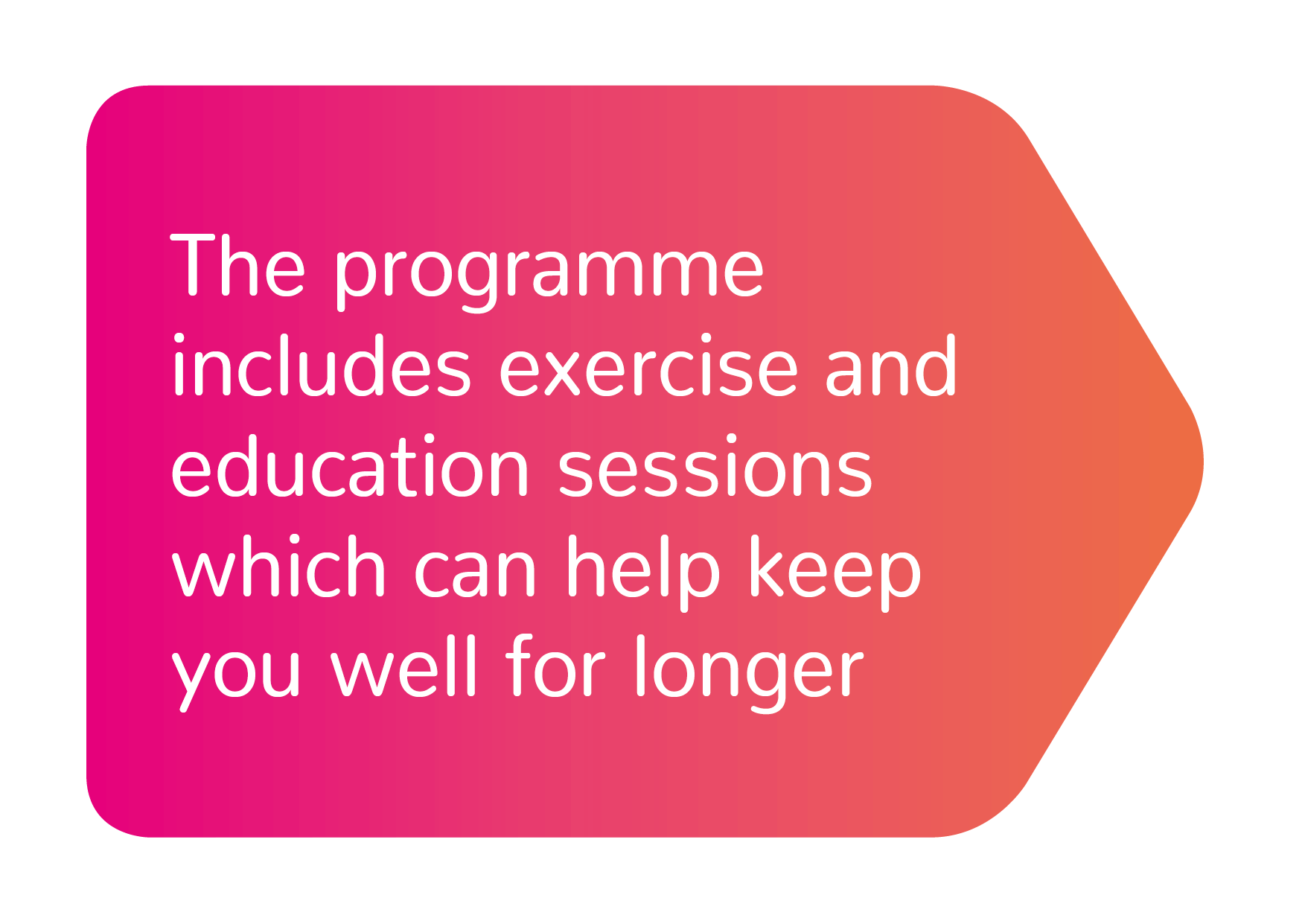 The Breathe programme is an 8 week rehabilitation programme for people with long term lung conditions such as COPD, Bronchiectasis, Pulmonary Fibrosis, Asthma or breathing problems. The programme includes exercise and education sessions which can help keep you well for longer by teaching you how to manage your condition. Here are a few shots from our recent activities.
The programme is great and I love it. I am only half way through and I have learnt so much already. I feel so much better in myself and my confidence has improved. When I get up in the morning I do my stretching exercises to wake my body up and I can move easier. The team are all so good they are there to help and talk you through everything. 
Before I came here I knew nothing about the programme, only that the doctor advised me that it was very good. At first I felt worried and nervous but I found the team very friendly and helpful and once I started to relax I started to enjoy it. I found the education very enlightening and the talks were very good. I would honestly recommend the programme to anyone.
During my time on the programme I have been impressed by the knowledge and the dedication of the staff, their expertise has given me a greater understanding of my own disabilities. And now I feel very confident that I can continue my exercises at home whilst maintaining my personal safety. Im very grateful to the hospital for what they have done for me.