Introduction to the Breathe Programme
The Breathe programme is a 8 week rehabilitation programme for people in Liverpool who have long term lung conditions such as COPD, Bronchiectasis, Pulmonary Fibrosis, Asthma or breathing problems. There are 7 community venues across Liverpool and also a hospital based venue. The Breathe programme locations are listed within the 'Contact Details' section of the Menu tab.
The Breathe programme can support you to:
• improve your fitness
• increase your knowledge of your condition
• better manage your condition
• maintain a healthier lifestyle
As part of the programme you will learn how to:
• use your inhalers correctly
• clear you chest and control breathing
• identify signs of an exacerbation or flare up and develop an action plan
Options available to you:
There are different options available based on your needs and preferences. You can choose from:
• Group exercise and education
• Group exercise only
• Group education only
• Home exercise
• Home education
• One to one support session
The one to one support session is with a member of the team to assess and discuss your needs to provide an individual plan that suits you
• Now avaliable
• Face to Face
• Telephone
• Video consultation
• Remote support via Apps
MyCOPD app
Your Covid Support Platform
Rehab Guru 
To find out more about these new options please ask one of the Breathe Team
How do I get referred to The Breathe Programme
There are a number of ways to access the programme. One step is to ask your GP to be referred to your local breathe programme. You can also ask a health professionals for example your physiotherapist, practice nurse, respiratory nurse or team, consultant or at the chest clinic that you attend.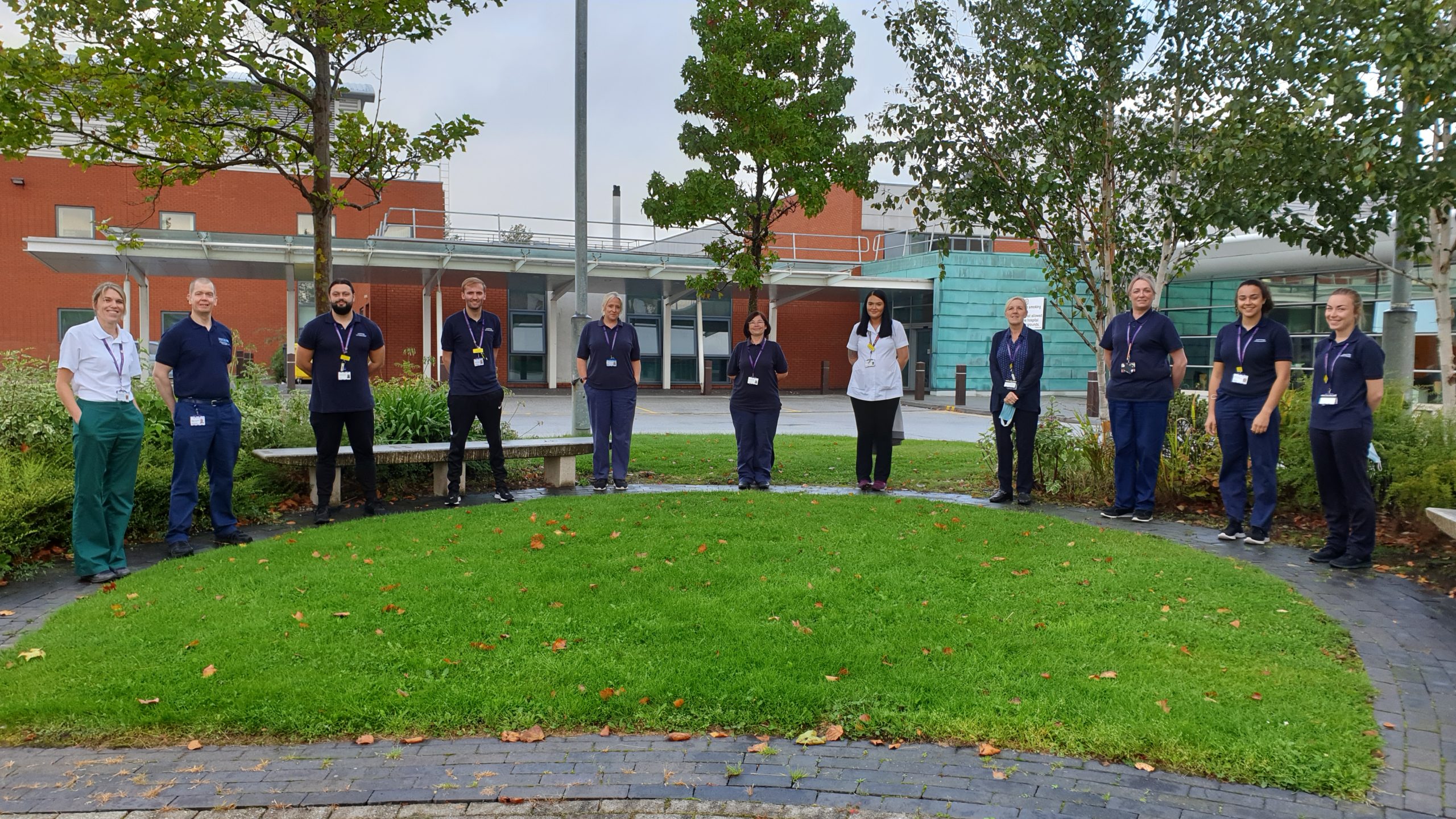 Who we are and what we do
The programme is delivered by a team that consists of Therapy Assistants, Physiotherapists, Exercise Physiologists and Administrators from the Therapies Department of the Liverpool Heart and Chest hospital.
Your first session will involve an assessment of your current health and activity levels. We will discuss your individual needs and plan how we can help you to meet your goals.
Discover more
Watch our video and find out more about the Breathe programme and what we can provide for you.
The Clinical Team
The team is reachable at the following address:
Therapies Department, Liverpool Heart and Chest Hospital, Thomas Drive, L13 4PE.
Tel: 0151 600 1950 Email: breathe.lhch@nhs.net
Individual contacts include: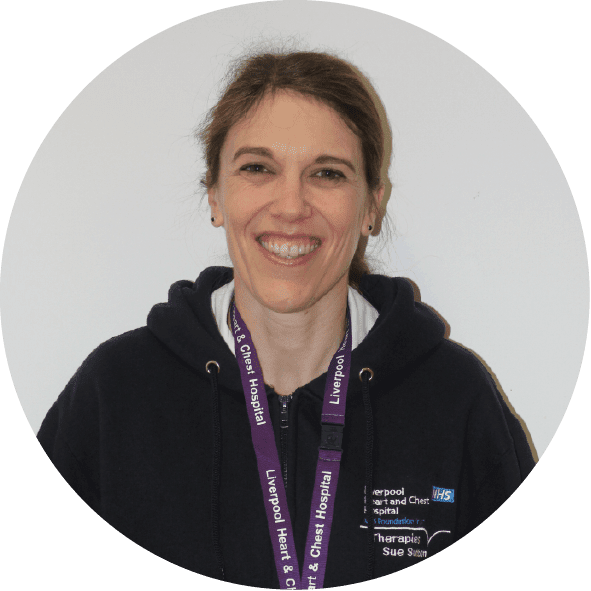 Sue Sutton
Out of Hospital Therapy Lead & Macmillan Occupational Therapist